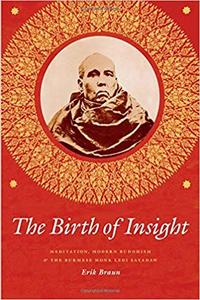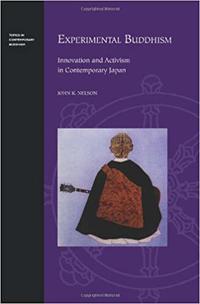 BERKELEY — The Center for Buddhist Studies at the University of California, Berkeley, is pleased to announce two winners of the 2014 Toshihide Numata Book Award: Erik Braun, Professor of Religious Studies at The University of Oklahoma, for The Birth of Insight: Meditation, Modern Buddhism, and the Burmese Monk Ledi Sayadaw (University of Chicago Press, 2013), and John K. Nelson, Professor of Theology and Religious Studies at the University of San Francisco, for Experimental Buddhism: Innovation and Activism in Contemporary Japan (University of Hawaii Press, 2013).
The Toshihide Numata Book Award in Buddhism is awarded on an annual basis to an outstanding book or books in the area of Buddhist studies. The selection is made by an annually appointed outside committee. The members of this year's committee praised The Birth of Insight, with one reviewer commenting "The book is so well written, conceived, and theoretically grounded that at times I found myself amazed that this is Braun's first book."
Committee members were equally impressed by Experimental Buddhism as "path breaking in its attention and quick work on very recent transformations of Japanese Buddhism," and "full of fascinating details and vivid observations, . . . a corrective to the usual books which tend to approach Buddhism through official forms and dogmas."
Professors Braun and Nelson will be presented with the Toshihide Numata Book Award on the afternoon of Friday, November 14, 2014, at the Jodo Shinshu Center in Berkeley (2140 Durant Avenue, at the south west corner of the Berkeley campus). The Award presentation, which will begin at 3 PM, will be followed by two keynotes and a symposium.